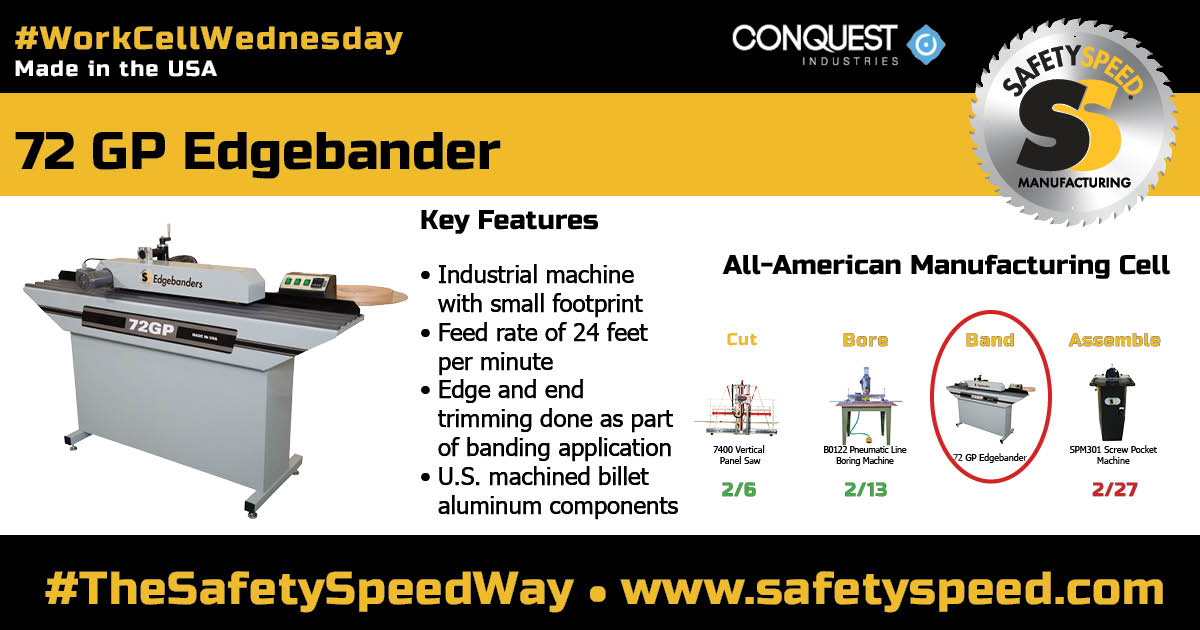 Safety Speed's commitment in providing safe and multi-functional products continues with the 72GP Edgebander and is the third component of Work Cell Wednesday. Containing a standby temperature reduction control, it prevents glue from overheating and splattering. Featuring two industrial routing and trimming motors, the 72 GP Edgebander eliminates filing and sanding edges.

Working with Conquest Industries and part of the All-American Manufacturing Cell, the 72 GP Edgebander provided a solid edge finish to the book cases before assembly with our screw pocket machine.
Using pre-glued tape for your banding process? Check out our hot air Edgebander.
Key Features
Industrial machine with small footprint
Short 10-12 minute glue heating time
Electromagnetic end cutters eliminating need of compressed air
1~, 220V power supply
Bands polyester, PVC, wood, and single laminated strip tapes
Applies banding on rolls up to 1mm thickness and thicker single strip banding
Applies and trims banding at 24 feet per minute.